Alyssa Perry
My Certifications
CPR/AED Certified
CPR (Cardio Pulmonary Resuscitation) is the first step to saving someone's life in an emergency situation. An AED ( Automated External Defibrillator ) is used in the event of a cardiac emergency and acts as a heart "reset" button to buy time before professional help arrives.
ISSA Elite Trainer
The ISSA Elite Trainer credential is awarded to accomplished ISSA Certified Trainers who have proven their competence in personal training and developed expertise in two additional areas of specialization. With scientific backing and practical application in the areas clients need help with the most, this credential proves that extensive education equals results.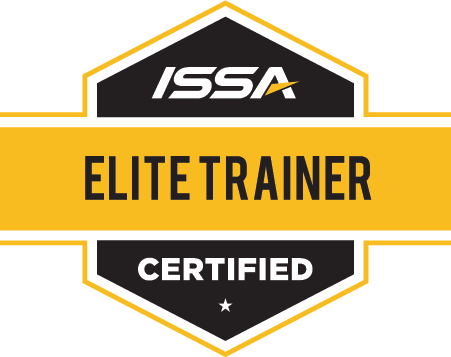 ISSA Certified Nutritionist
Whether you want to gain muscle, lose fat, or live healthily, your limiting factor usually lies beyond exercise. Poor nutrition is what holds people back. As a certified specialist in this area, I can help you dispel the common myths about nutrition, and then work with you to design a "real world" nutrition plan that you can actually stick with and enjoy.
About Alyssa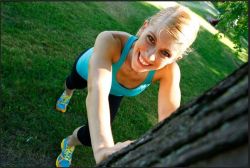 My lifetime passion for fitness started way back at the young age of 11 when I first joined the track and field team. I pursued my talent for running from middles school all the way through college. I achieved such recognition as Conference champion, Regional and Sectional 1st place medal winner, and State participant and medal winner. I received my high schools track scholarship and was chosen as my college team captain my senior year. I have since continued this passion through participation in many 5K races and Duathlons in Wisconsin.
I was a teacher for 3 years and now am a personal trainer working at a local studio and also self employed helping individuals like you. I have been able to take my experience teaching and use it to come up with creative workouts that fit individual needs.
I love to see the progress and transformation in people so please let me help you reach your goals.
ISSA Certified Fitness Trainer
It's no secret - fitness training has been proven to prevent disease, strengthen your health and improve your confidence and outlook on life. As a certified fitness trainer, I'm deeply trained in everything from muscle mechanics to flexibility and cardiovascular dynamics. So if you want to live a stronger and more confident life, I've got the training and the expertise to help you every step of the way.
ISSA Corrective Exercise Specialist
Whether you sit for long periods of time, are a weekend warrior, or fall somewhere in-between, it is quite likely that you may have a movement deficiency that is causing suboptimal physical performance and increased physical pain. As a specialist certified in corrective exercise, I can perform movement assessments, make referrals to medical professionals when necessary, and incorporate appropriate strategies into your training program to help you correct movement dysfunctions and muscle imbalances. Ultimately, this will lead to improved physical performance and reduced physical pain.